When we first met with the Crash1 Auto Body team we knew two things: their people were great and they needed a new brand name to unite their growing number of locations.
Working with them, we developed a new name, tagline, logo, brand identity, and website to help their brand grow in the Chicagoland area.
We created a new name and tagline that reflects their customer experience: upon arrival, customers are treated like people not "situations". Their expectations are managed and quality repair is delivered. Good relationships with insurance companies & insurance adjustors speed things along.
Are they heroes? No. Of course not. Unless … you think it's heroic to get your car back to what it was pre-crash, when promised. If so, gosh, they try to be.
To compliment the strong name, we developed a mark with a cape to symbolize their teams' heroic work with customers they can wear proudly on t-shirts, jackets, and capes(!) for kids.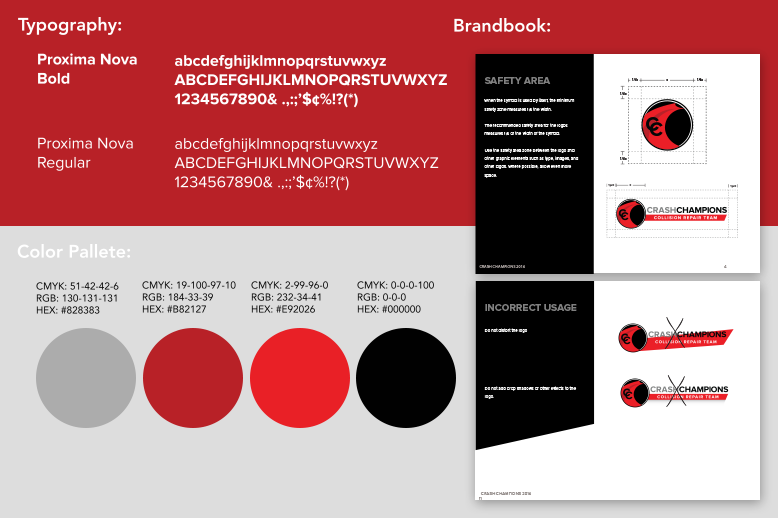 A new Brand Standards Manual provides guidelines to keep the new brand identity cohesive across all touchpoints. From the color palette to logo usage rules, we developed a guide to keep their brand consistent for years to come.
We created a responsive (any screen) website, using an easy-to-edit platform that allows visitors to quickly fill out forms online or locate their nearest location.
Further development still continues, as we continually add new functions, like registration for Insurance Professionals, to help their website grow with their brand.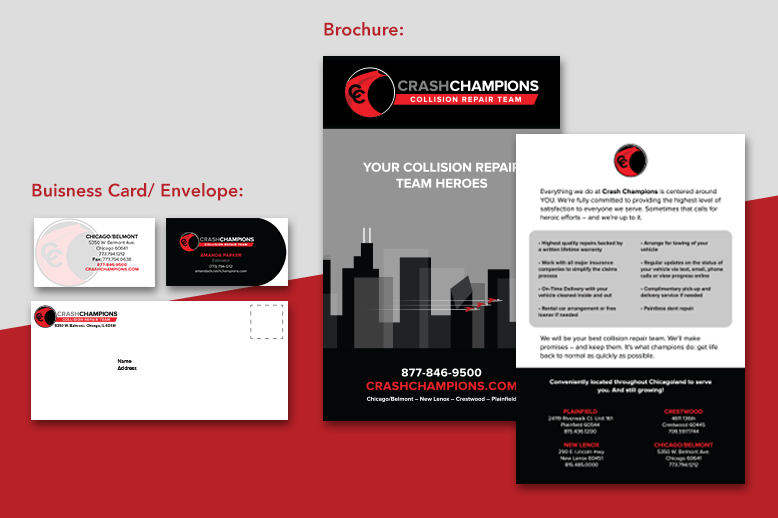 Business cards, letter heads, and brochures were created with the new brand identity and story to keep things consistent when interacting with new customers.