Seeding Labs, a non-profit based in Boston, MA, needed a new logo, a way to keep their brand identity cohesive, refined messaging, and a responsive website to help them serve the global scientific community.
Scientists, researchers, students, corporations, and funders can now better navigate, understand, and explain what and who Seeding Labs is.
We developed a new logo that better explains Seeding Labs' brand story. Back-to-back microscopes begins the brand narrative about scientists helping scientists to better the global scientific community.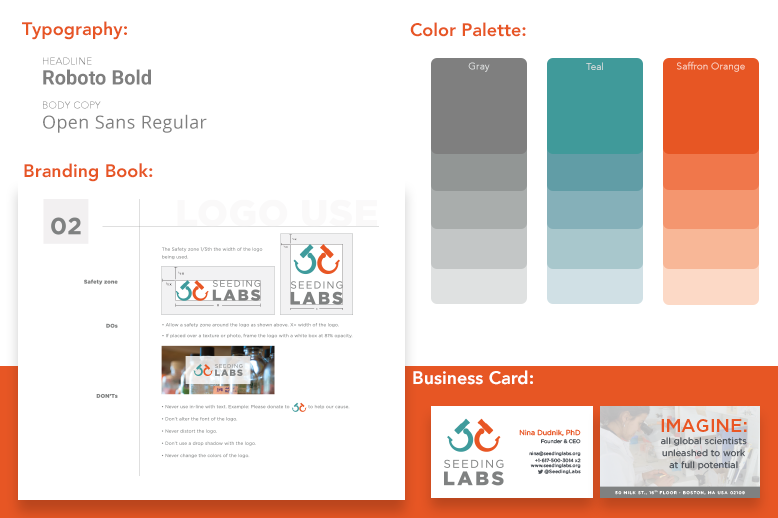 A new Brand Standards Manual provides guidelines to keep the new brand identity cohesive across all touchpoints. From typography, to colors, business cards, and logo use, Seeding Labs can continue to grow their brand without comprising their identity.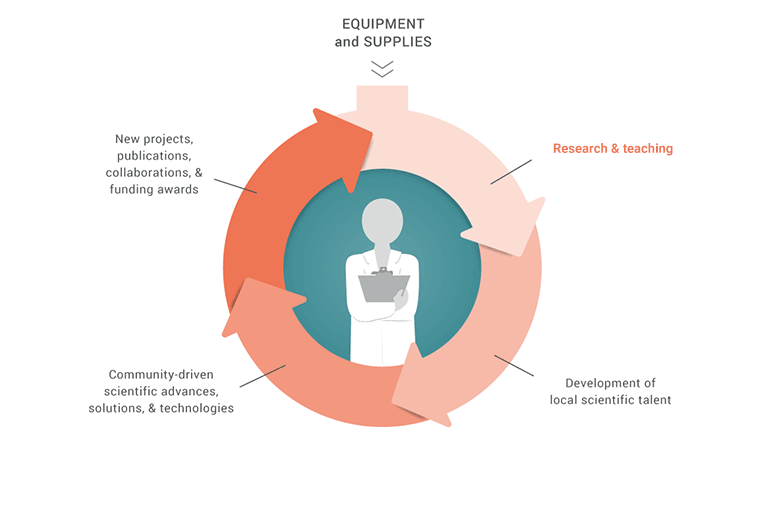 We crafted a new messaging platform that includes different elevator speeches for Seeding Labs' multiple audiences. Their new platform allows them to more succinctly and quickly explain who they are, what they do, and how their process allows them to be so successful.

Updated infographics were created to help explain their processes in fresh, approachable visuals.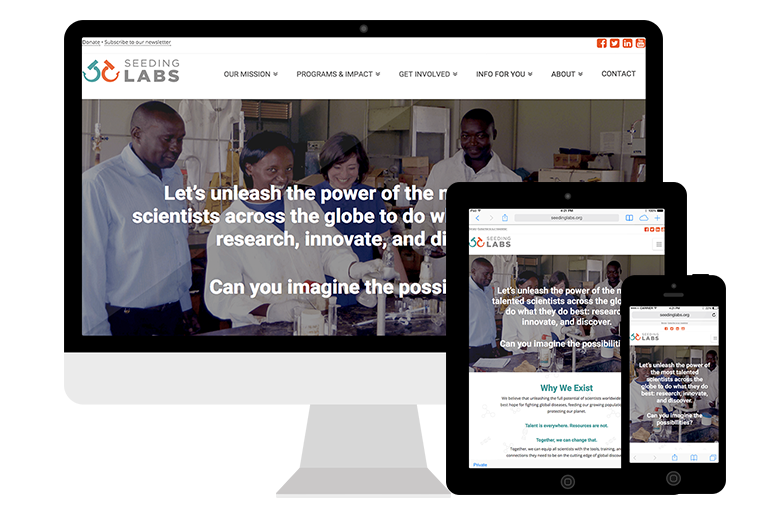 We created a responsive (any screen) website, using an easy-to-edit platform so Seeding Labs can quickly and simply update their site on their own. No programmers needed.
Using periodic table elements, we worked with Seeding Labs to develop 10 levels donors can participate in – whether that is donating equipment, funds, or volunteering their time. Badges were developed so donors could proudly display how they are helping Seeding Labs' mission.