When TCB Manufacturing acquired SMOR Cases (two forgettable names!), they knew needed a new name to unite their team.
Together, we developed a new name, a powerful brand story to match their high­quality products. The brand identity plus a responsive (3­screen!) website, creative collateral, social media strategy, and videos made a splash. We added sophisticated Marketing Automation strategy and creative support, and sales have been surging; 4­week lead times became 8­week lead times, and they're hiring more workers and buying more machinery.

We gave them a naming strategy that would work for them today, and for them in 2021.
We developed a name, sevenOKs, to evoke what we saw as their standout differentiator – the perfectionism that the whole team contributes to the process. Everything must pass inspection seven times or it doesn't ship. See "The Happy Perfectionists" video below.
The kickass tagline, Built for keeps, rounds out the story: their insulated bags keep hot things hot, keep cold things cold, and keep lasting far longer than cheap imports.
A new Brand Standards Manual provides guidelines to keep the new brand identity cohesive across all touchpoints. From the color palette to logo usage rules, and even guidelines on giving the official sevenOKs' 'OK' are included to keep the brand consistent for years and years to come.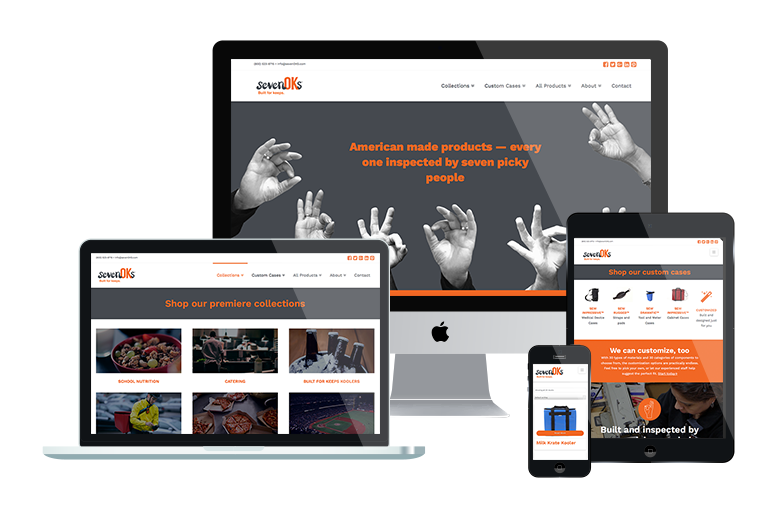 We created a responsive (any screen) website, using an easy-to-edit platform that enables sevenOKs to sell directly from their website and integrates with their Marketing Automation strategy.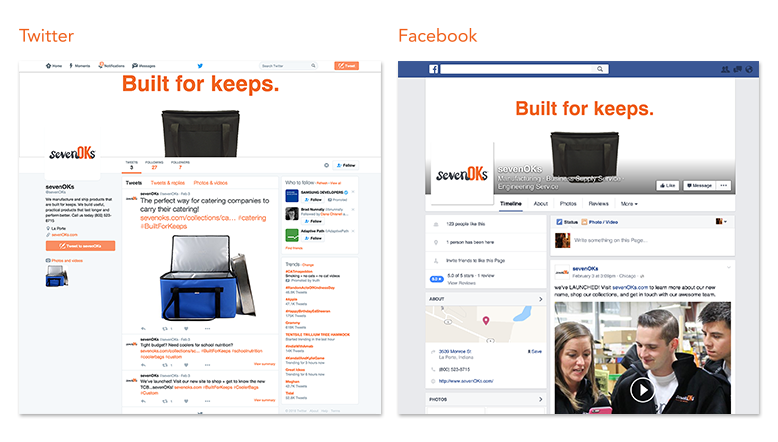 We established social media profiles for sevenOKs' with a consistent look and feel across all channels. Working with their sales team, we provided a training session and a guide with a strategy for maximizing their reach on social.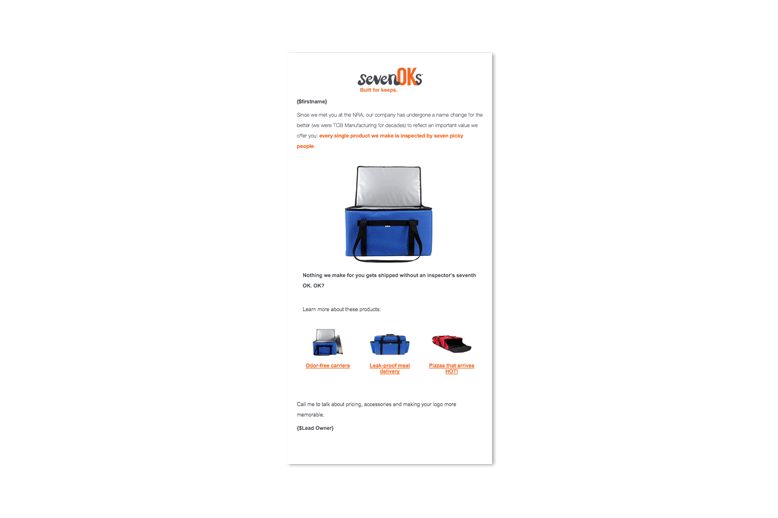 We helped sevenOKs build a strategy around Marketing Automation that allowed them to turn cold leads into warm ones. Work included email marketing with fun animated pictures to help bring their message to life and surprise and delight readers.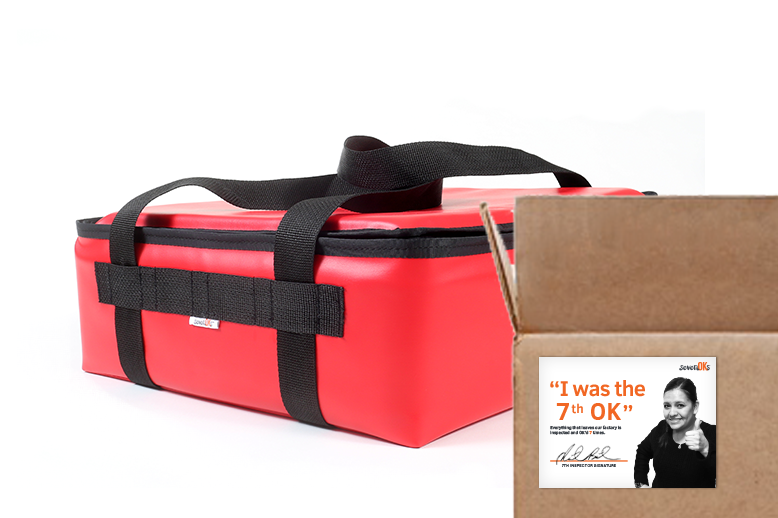 No product leaves their Indiana, U.S.A. factory before seven picky people inspect the product. It's a big promise to keep. To inspire the team to work every day to live up to it, we came up with the idea to include a sticker with a picture of the seventh inspector that goes on every box before it ships.