Will your next customer find you online?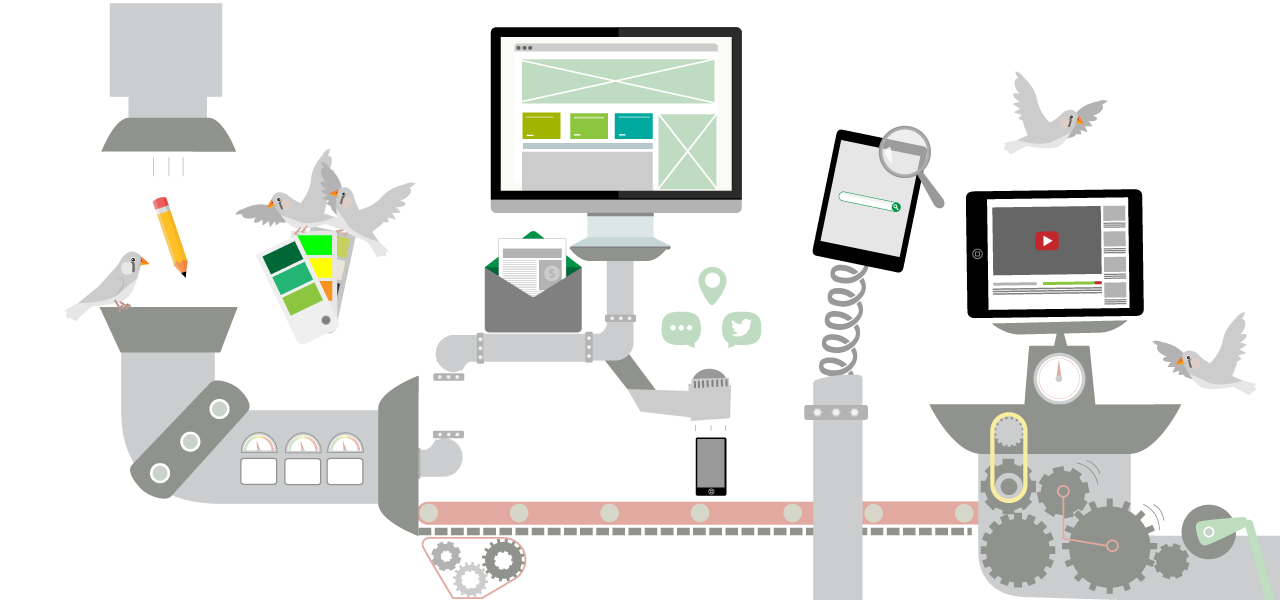 The digital revolution means new rules, new tools.
Year after year, print advertising, direct mail, and cold calling (remember that?) shrink as profitable growth tactics. Today, your prospects search Google, Facebook, Instagram, and their overflowing inboxes, ready to engage. Are you findable? If so, are you likable? If so, are you urgently clickable?
Don't outspend them. Outsmart them.
Doubling your sales demands a focused digital marketing strategy, which is different for every brand in every category. We'll work with you to choose which channel(s) to use, formulate optimized messaging and create differentiation that's both meaningful and gotta-try-this urgent in the minds of your best prospects. Get found. Get relevant. Get action.
Which of these do you need most?
Okay, but how will we measure if it's working?
Your recommended digital marketing plan will include a Sales & Marketing Managment Toolkit (S&MM), a comprehensive platform to integrate, automate, and track all of your digital marketing and sales activities. Your toolkit simplifies complex marketing stacks into a single login for your whole team – directors, marketing managers, sales team members. You'll track in real time the ROI of every marketing tactic to leverage what's working best.
Learn about S&MM Toolkits →