April 14, 2012
Startup Success Step #16
Know your endgame.
It makes all the sense in the world to look at your startup's end – at the beginning.
Somewhere down the road, you have to have an exit strategy – are you going to sell the business (and to whom?), close up shop and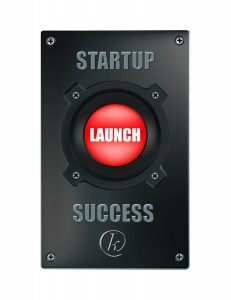 walk away, franchise, go public? There are many possibilities; choose one.
If you're starting off as a partnership (aka "future lawsuit") you need to have the breakup agreement signed, sealed and delivered today, before launch. (Yes, I know it's your brother-in-law or sorority sister of BFF, but six years from next Thursday you'll be drawing swords.) A lawyer today is essential, as she will be for that other big decision, S-Corp vs. LLC vs. some other structure. Get your accountant involved in that discussion, too. Then the only other expert you'll need will be a (wait for it…) branding guru.
Once you choose a preferred exit strategy (don't worry – you're not committed to that forever) you'll have a notion of how to conduct your business to build shareholder value. This is a simple, obvious idea of course, but it's amazing how many people neglect it.
You can jump to the beginning of this 16-part series.
Hey. Did you read through all 16 Steps? Not just skim, but read? Pinky swear?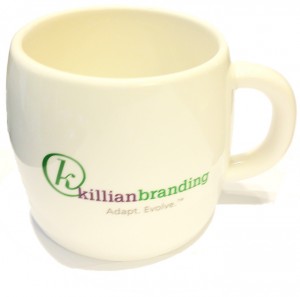 The first six people who read all the way through will win a cheerful and enormous Killian Branding coffee mug. After the first six, we'll draw names at random from anybody else who writes in. How will we know you're not fibbing? Will there be a quiz? We're not sayin'. First, send us an email, swearonastackofbibles that you read them all, tell us which one you thought was most useful and why, then give us a snailmail address to send the mug if you're among the lucky winners.