January 5, 2014
Page 1 SERP guarantees you… nothing. It's only 1/3 of a solution.
Is page one SERP your dream?
Reaching the top of search engine results pages (SERP) is every brand's dream. As if page 1 of Google = hitting the lottery. SERP city, here we come….
Companies on that SERPin' safari sometimes fall victim to the snake oil Search Engine Optimization (SEO) grifters who spam us all twice a day. Or they resort to the black hat or gray hat tactics that might get them banned from Google. Or (today's point) if they actually get to page one, declare victory and wait for great things to happen.
Understand, we're big fans of getting to first place on Google (the G spot, as it were), but anything on the first page is an against-the-odds triumph. Sorry to say, the work is only 1/3 done at that G-whiz moment.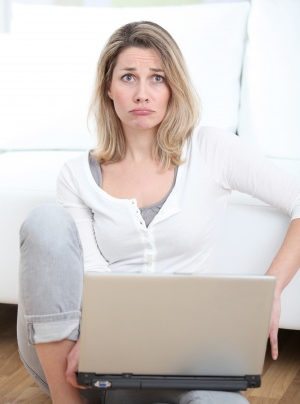 For a website to produce real value from a search, three Aha! moments have to happen. Good SEO may take you to that coveted first page on the SERP (Aha! #1) but you could potentially linger there, unclicked.
Aha! #2 is to be clicked on by the prospect, and that depends very much on the headline and description visible on the page. This is something you can control in the coding of your landing page, but a huge percentage of sites do this very badly.
We've written about this before, getting into the selection set, the one, two or three listings clicked on from the ten on the SERP. We wrote, "A SERP description allows 17 to 25 words, total – yet so many squander that opportunity. Most brandholders fail this test even though they can totally control what that description is – it's written into their site's code. Some sites fail even to include a description tag in their code, but many more have ridiculous description tags with 60 or more words, with important, differentiating terms invisibly placed beyond the 25-word-limit of what will be visible. Rule of thumb: Decide on a single keyword crucial to your brand, and get it in the first three words of that description."
So our Aha! #2 is when your well-crafted, differentiating headline and description get investigated. Now, the job is 2/3 done.
The final Aha! is when and if the slightly warm prospect sees the page that opens upon clicking, and decides she's come to the exact right place. Unfortunately, you'll only get 4.5 seconds to convince the visitor, and this is another frequent failure.
Where does the process go wrong? Often, it's the landing page not corresponding to the visitor's exact need. If you use your home page as your landing page, you've squandered the opportunity. Here's how that works: a home page should describe your whole enterprise, and invite exploration of all you offer. But a visitor coming in from a search is looking for something much more specific, and will be very impatient to find it. 4.5 seconds, folks.
Say you're a law firm with multiple practice areas, or a restaurant that does catering, or any enterprise where different people visit with different agendas. It's okay for your home page to say you do securities law and family law and P.I. But think how much more powerful it is when visitor looking for child custody law opens up a landing page seeing a headline about custody law expertise. That can and will stop the searching, and you will be examined closely. Aha! #3.
So here are best practices to create the 3-Aha! chain: great SEO to make page one, a compelling listing and description to get into the selection set, followed by a landing page catering to the exact need of the searcher. Game, set, and match.
This isn't easy to do, and many web designers and developers fail. How's your SERP visibility, your site, your ability to get actual value from your website? We have ways to measure that, so call and ask us about it.