We created a brand with (yes, we said with, not for) our client, an identity that reflected the philosophy of the owners, the charming historic building renovated to house it and its chef-driven cuisine choices.
Diners in Davidson, North Carolina found the brand narrative, social media presence and website as tasty as the incredible menu. The #7 Best New Restaurant of 2015, according to Bon Appetit magazine, isn't resting on its laurels. It continues to wow national and regional publications as well as diners. (Make your reservations well in advance!)
We crafted a logo that complements and highlights the historic charm of Kindred's building.
A simple brand narrative explains the chef-driven nature of husband and wife owner, Katy + Joe Kindred.
Website Design + Development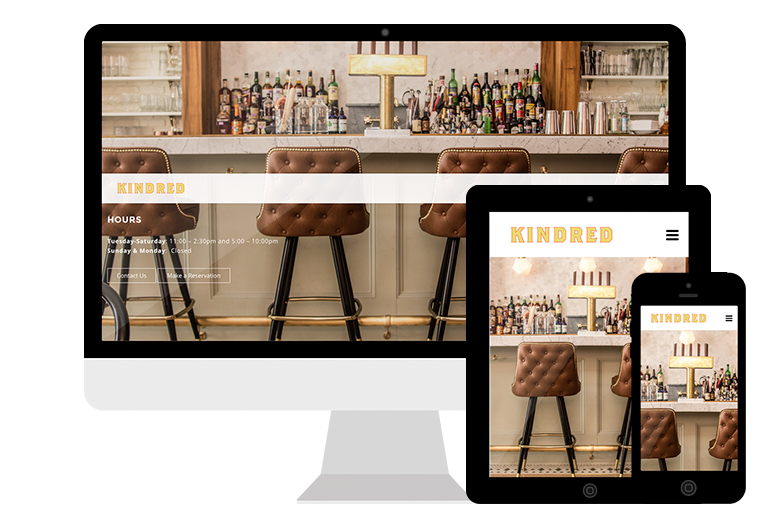 We created a responsive (any screen) website, using easy-to-edit WordPress to enable Kindred to quickly and simply update their site on their own.
We created a special Tumblr to get Davidson residents excited about Kindred's opening during construction.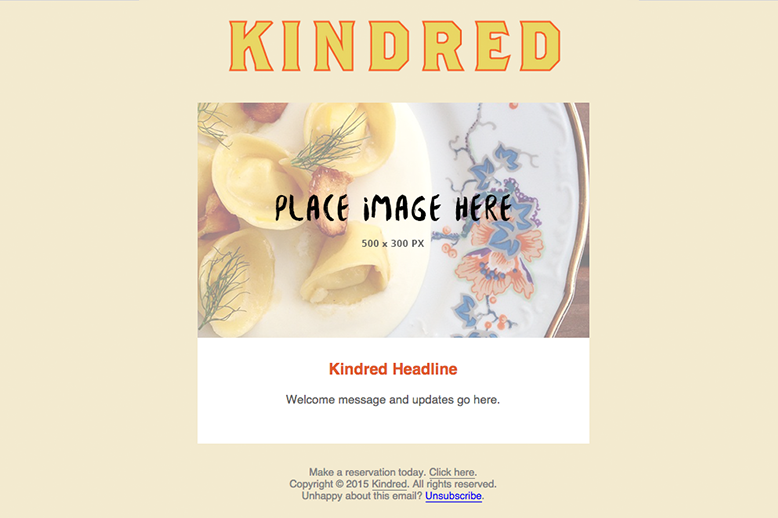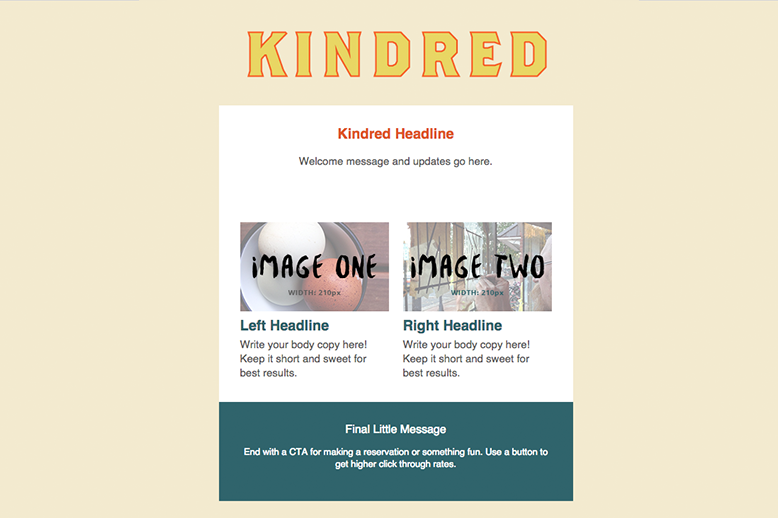 We designed and developed two responsive email templates Kindred could edit and send on their own.