When it comes to food delivery, particularly edible gift delivery, packaging is one of the most important parts the business. When the recipient receives their order the packaging is the first impression, and loyalty tool. Lobster Gram's former packaging did not include a device to measure the (customer's loyalty) or a bounce back to increase the chances of the customer returning. We created an updated look and feel to match the traditional and authentic feel of their nautical, high­ quality products and implemented coded coupons to be able to better track return customers based on orders. The client needed six SKUs of food delivery cartons to replace their existing plain white cartons which failed to serve any sales or marketing function.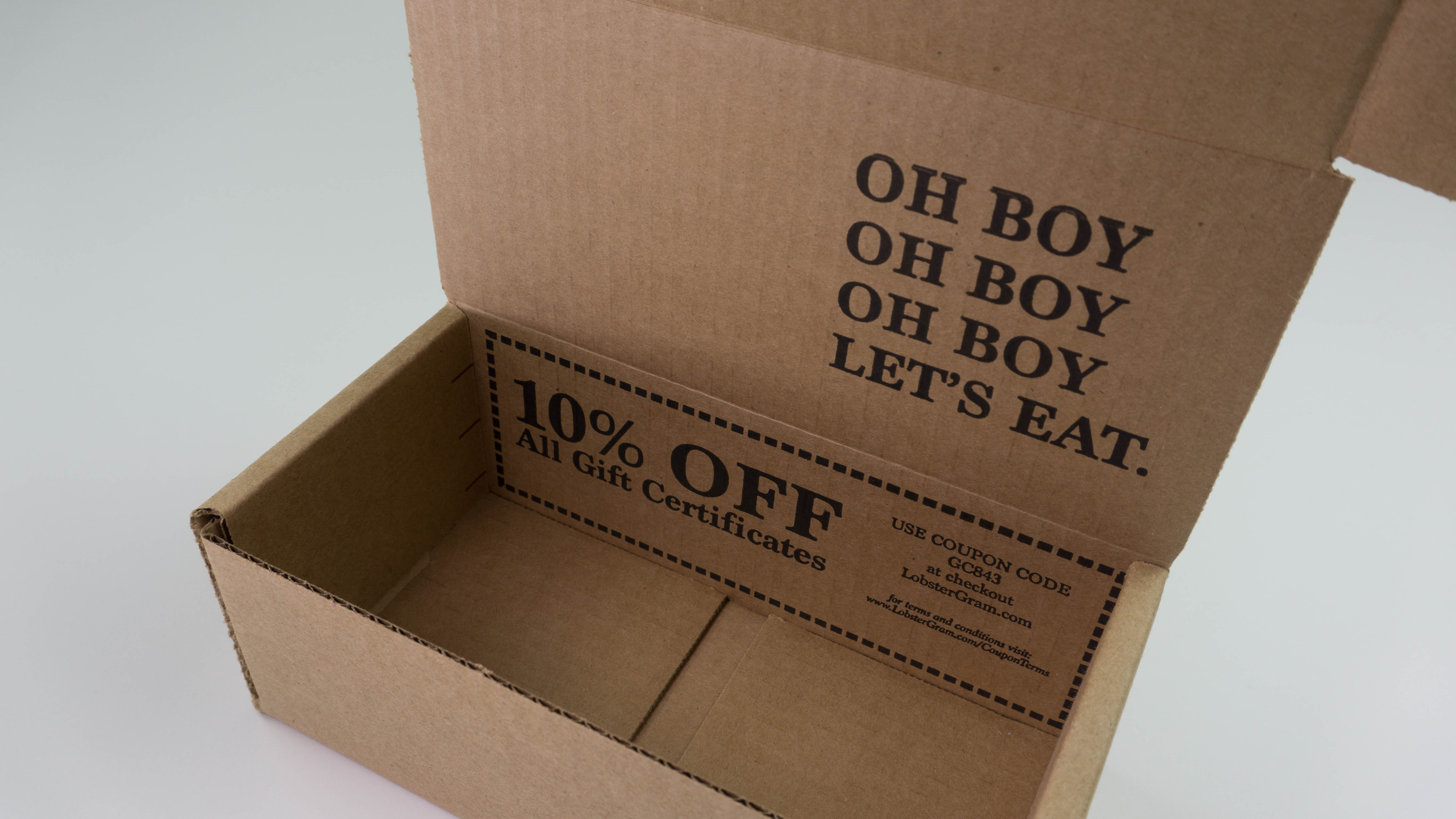 In order to track customer responses, separate calls-to-action (or CTAs) were applied to each SKU. Coupons and URLs are traceable for each order of tails, desserts, gifts, and more. Coupon codes paired with greetings in the inside lid were given to each SKU to ensure that the client could track the most effective offer messaging.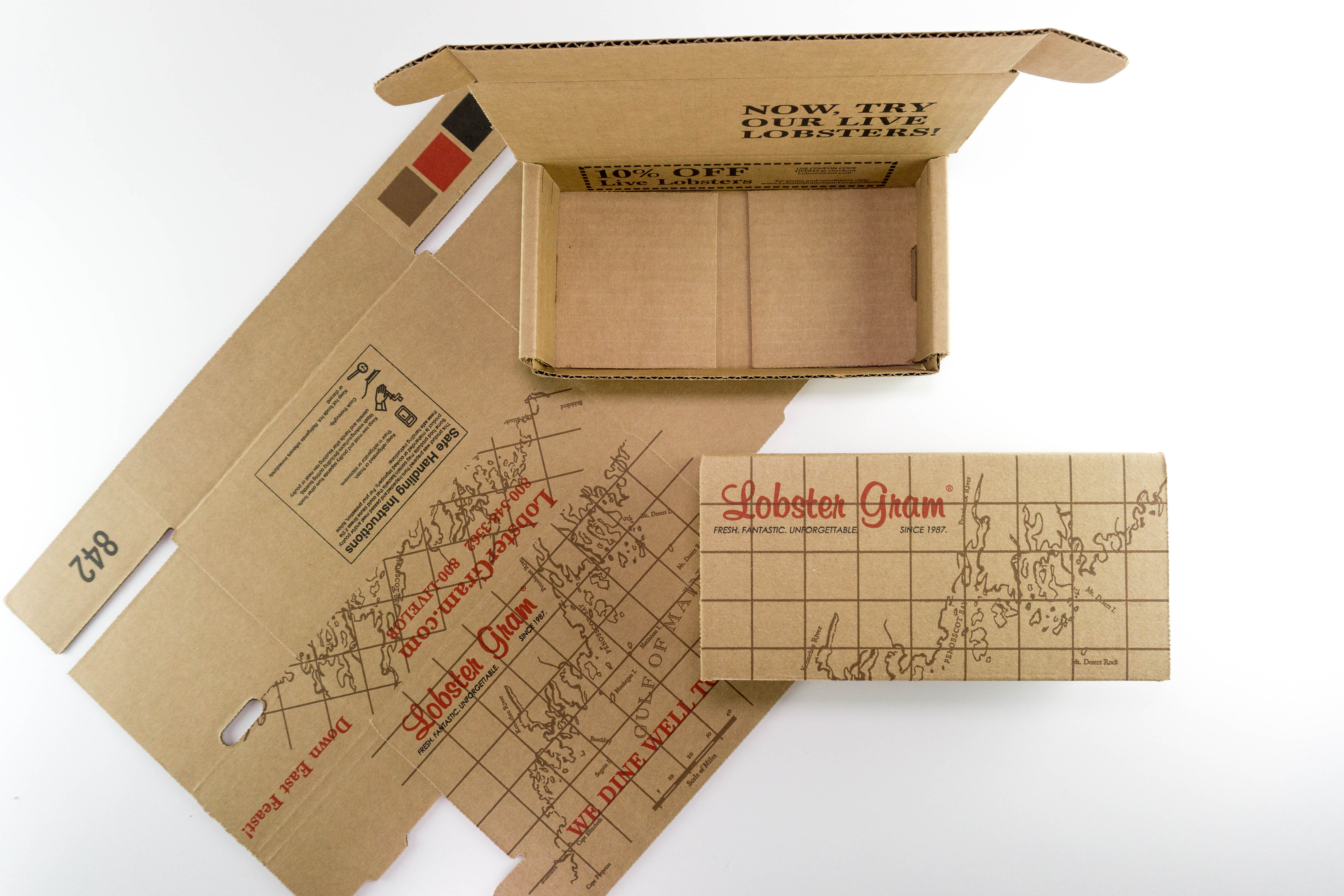 Killian Branding moodboarded several directions to take the project and worked with the client to select the authentic New England atmosphere that best suited the brand: vintage seacoast maps. The kraft material and design served a function: the existing white cartons often appeared damaged when they arrived at customer's doorsteps although the wear and tear was average for cross-country mailings. That first impression needed improvement — and our new packaging does just that!